PR Basics
The Press Release is the centerpiece of any press kit and should be the first thing you focus on. It can be a standalone item to be mailed out to media outlets or it can be the foundation upon which the rest of your publicity package is built.

Prime the Pump
You want media outlets to cover your book to spread the word to other people. Well, reporters are "other people" too. They are influenced by what other media members have already said. Include copies of any articles written about your book or anything else written about YOU

Using YouTube
Creating a trailer for your book is a great way to spread news about it over the internet. Keep your video short (90 seconds or less), include a reading of an intriguing section, and ask a friend to read excerpted commentary by others.

Give a taste
Making a sample of your book available to the public is a great way to whet readers' appetites. For a novel, consider providing the first chapter or prologue. For a non-fiction book, use a section with a compelling hook. For a collection, provide a story or series of poems.

Share What Others are Saying
You want to incorporate what you think are the best quotes about your book in your one-page press release. But if other authors and professionals in your field have had great things to say about your work, print an additional page of blurbs to include in your package.

Make Reporters Appear Smart
As much as media members would like to read every book that crosses their desks, they can't. They're too busy. So help them out by providing a list of questions they can ask that will evoke certain answers from you. Focus on points that will appeal to their readership (or viewership). Image matters to the media, and if you help them appear smart they will love you for it.

The following comes from the publicity package for my book, Half a Man. Feel free to copy or adapt any of this for marketing your own books.


THE PRESS RELEASE
Click image to view press release sample with explanations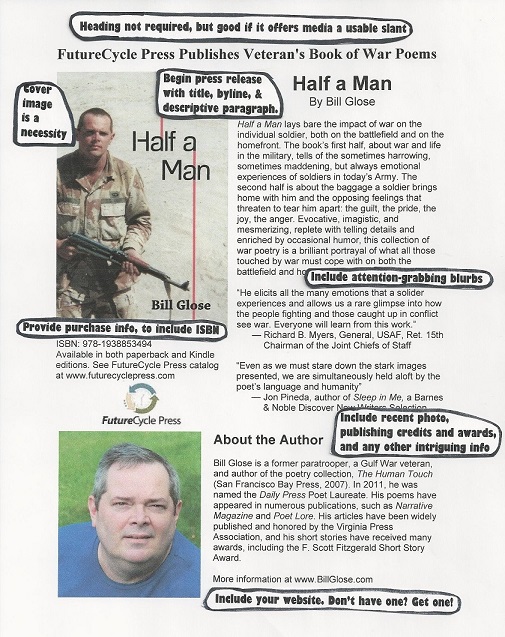 Click image to view Virginia Living article written about Half a Man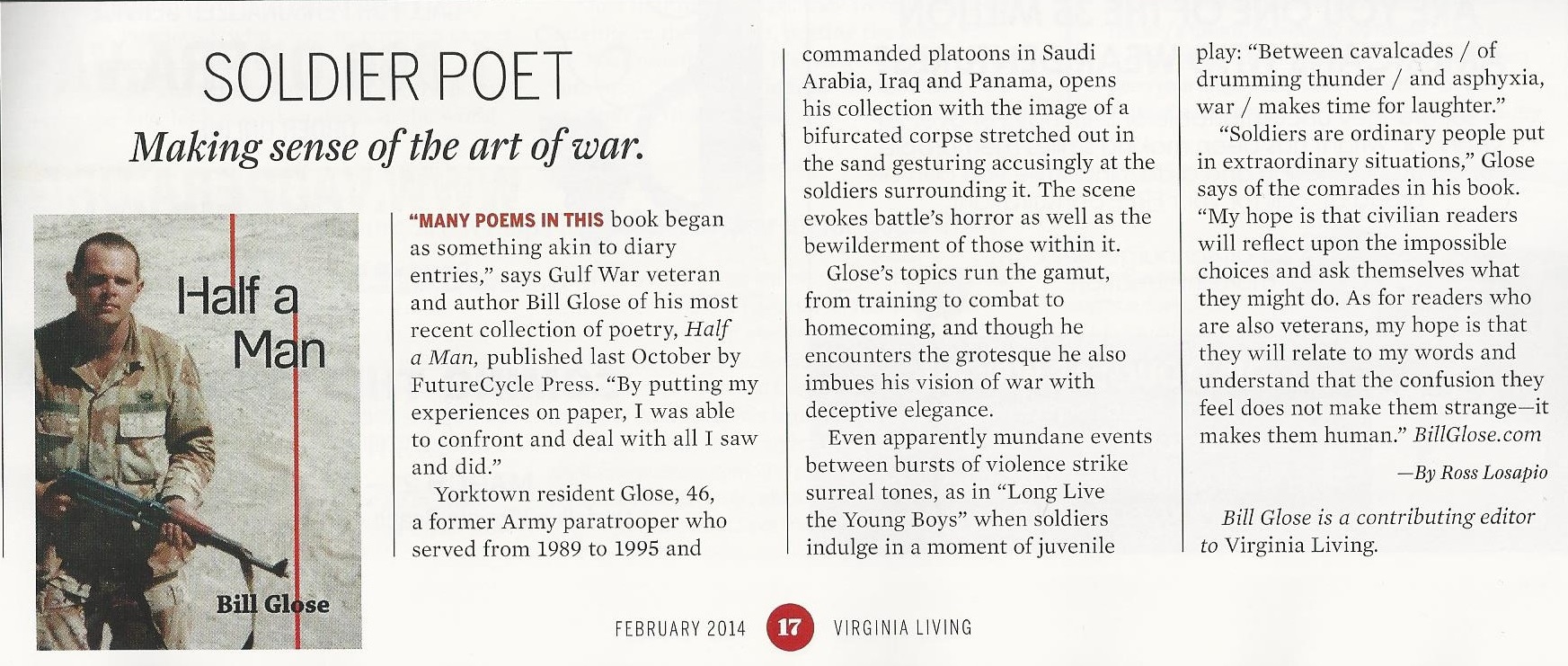 Click image to view "Age of Consent," a poem from Half a Man that appeared in R.KV.R.Y. Quarterly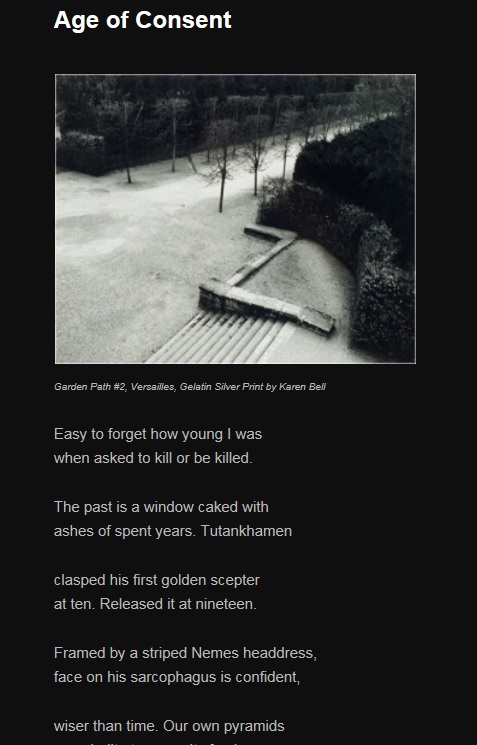 "The "laminated photos of his baby girl," rifles that "become teepees/ in a field of brown," the trigger that "knows the cure": we learn that these things are both nothing and everything in war, as Bill Glose tells us in his impossible-to-avoid portrayal of mankind's oldest curse. We cannot elude the lesson, nor would we want to, when we meet the intensely honest and lyrical heart of this uniquely gifted soldier-poet. So, I encourage you to take Half a Man in your hand, to pause in each poem, and to read what it means to live a daily struggle to rescue the other half. For as long as there are wars, we are all touched by them; we should be. This holy—"break down my weapon, brush away grit, re-oil… wash away sins,"—and heartbreaking book ensures that we are. And gratefully, we become somewhat wiser and all the more deeply human for it."

Sofia M. Starnes
Author of Fully Into Ashes and other works; Editor of Four Virginia Poets Laureate, a Reader's Guide; Poetry Editor of the Anglican Theological Review.

"This poet once smelled the stink of war with a Stoner rifle in hand, and now breathes life into his poetry with a pen filled with blood and bile. An old Marine from another time is thankful to know that those who pull the triggers are still the ones who find war most hateful. Powerful stuff."

Russ Flynn in response to Four poems published by Narrative Magazine
Click image to view Q&A-style interview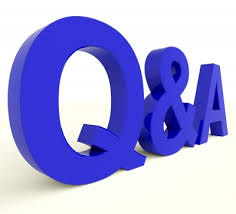 ---