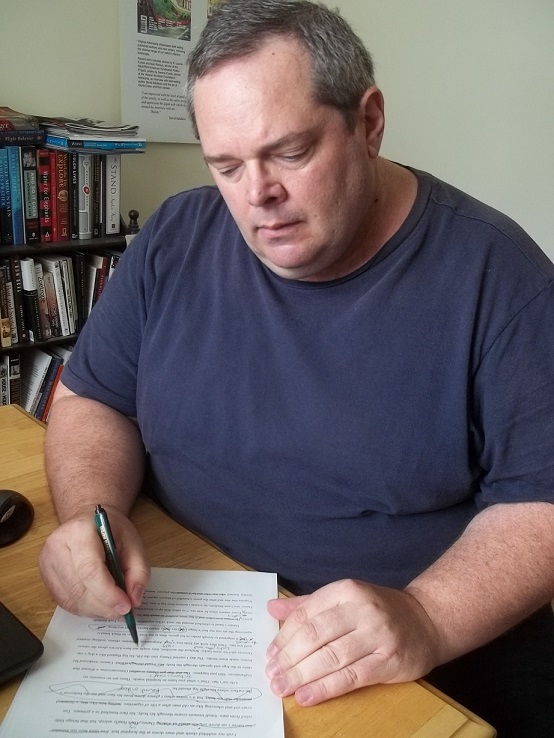 BILL GLOSE is an award-winning writer whose honors include the F. Scott Fitzgerald Short Story Award, the Virginia Press Association First Place Award for Sports News Writing, and the Missouri Humanities Council Award for Veteran's Poetry. Garrison Keillor read one of Bill's poems on The Writer's Almanac, which aired on 600 radio stations nationwide. As time allows, Bill travels around the state to film poetry readings, which he posts on his YouTube Channel, Virginia Poetry Online.

Bill is the author of four books of poetry—Virginia Walkabout (San Francisco Bay Press, 2018), Personal Geography (David Robert Books, 2016), Half a Man (FutureCycle Press, 2013), and The Human Touch (San Francisco Bay Press, 2007)—and editor of the story anthology, Ten Twisted Tales (San Francisco Bay Press, 2008). Since 2003, he has been a contributing editor with Virginia Living and a regular contributor to other magazines. He appears frequently as a featured speaker on literary craft and serves as a judge in writing contests. Hundreds of his articles, short stories, and poems have appeared in numerous publications, some of which are shown at the right.

For a complete list of publication credits, click HERE.


PUBLICATION CREDITS INCLUDE:


Bill's latest book
"Before you open Bill's book grab your walking stick. You are going on a journey of centuries as much as miles."

—Ken Sutton
author of Manhattan to Machipongo





---

Homage to My Mentor
"Do you want to write," he said, "or do you just want to be a writer?" The difference, he went on to explain, was that many people want to be known as a writer, to be some famous name that people talk about, but few are willing to do the work that good writing requires.




---

No Comment
The Assignment sounded easy enough: a profile story on a super-heavyweight lawyer who wore a purple suit and diamond-studded Rolex to trial and alternated days driving his Ferrari and Rolls-Royce. Best of all, Max (not his real name) spoke his mind and spouted memorable quotes, especially on the topic of his favorite subject—himself.